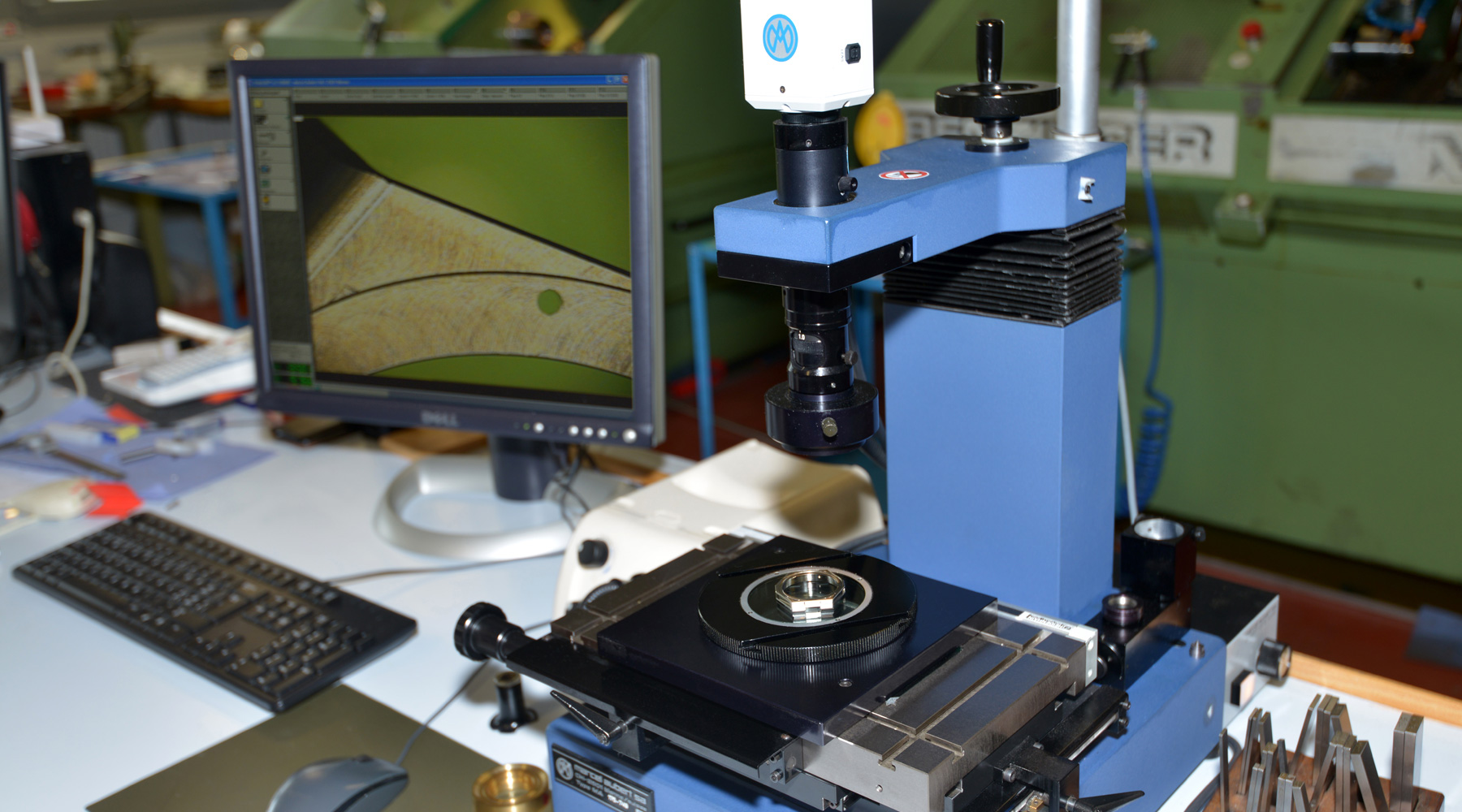 For PANATERE, "Swiss Made" goes well beyond its own definition. "Swiss Made" is an integral part of our DNA, our values, our skills, our highly-qualified craftspeople and employees. "Swiss Made" is a real desire to collaborate with local hand-picked trusted partners. "Swiss Made" drives our company to achieve excellence on a daily basis. It requires us to invest in cutting-edge equipment to perform complex machining. Innovation inspires us to invent tomorrow's traditions. At PANATERE, "Swiss Made" allows us to showcase our employees, our customers, our partners, our country.
Based in the heart of Watch Valley for 40 years, Panatere SA is an independent company specialising in the production of watch cases. Our core business involves transforming and machining raw materials such as steel, titanium, gold and platinum.
Thanks to our highly efficient structure, we are able to offer competitive solutions in small to medium runs, meeting very high quality standards.
With respect for this heritage and these special attributes, we take pride in mastering our processes perfectly. This allows us to develop our unique finishes. Without reciprocal customer relationships built on trust, honouring our commitments and striving for excellence would be in vain. We are therefore committed to monitoring our products in order to better support our customers in their projects.
«Thanks to its constant innovation and complete management of the production process, Panatere offers us precious creative freedom.»
By creating a synergy between craftsmanship and the machine, a symbol of our heritage and state-of-the-art technology, we constantly integrate and improve our development stages:
Conceptualisation: from discussion through to the creation of the initial sketches. Panatere offers new operating principles and novel technical ideas.
Design: in order to analyse the feasibility of your project, we produce the first 2D and 3D versions. We can therefore change the colour, appearance and finish of the product.
Construction: after a phase simulating and validating the mechanisms, the plans of the pieces to manufacture are finalised. This step results in the creation of a parts list and a production schedule.
Prototyping: to validate the construction design, we produce prototypes within very short timeframes. This collaborative work between the design office, manufacturer and the project manager, means that we are able to create functional pieces under the best validation conditions.
Laboratory tests: in order to increase the reliability and certify the durability of the components, we perform numerous tests and measurements. This approach makes it possible to validate the functionality and robustness of each component. Ageing, impact resistance and water resistance tests are carefully conducted in order to guarantee the required performance.
Series production: once the prototypes have been validated and tested, Panatere launches the component production phase where we strive to meet tight deadlines.
Assembly: once all of the components and supplies are present, we start the process of washing, pre-assembly, assembly, final inspection and packaging for delivery.